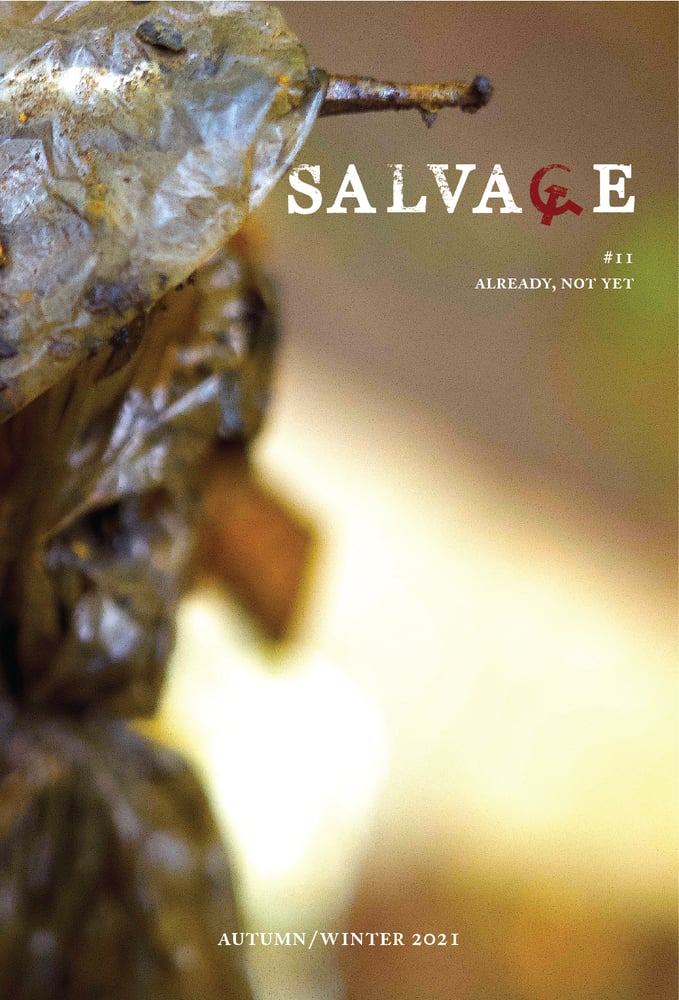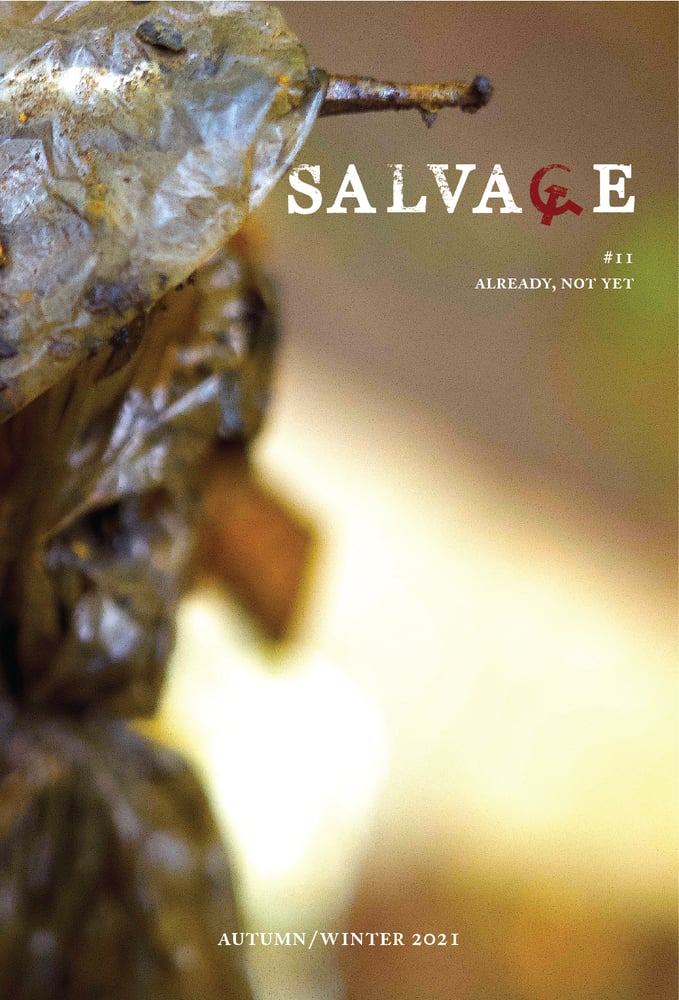 Salvage #11: Already, Not Yet
£12.00
Salvage #11: Already, Not Yet, our Autumn/Winter 2021 issue is now in our British warehouse, and will be available from our US warehouse in April 2022.
We offer free postage in Britain and the US.
CONTENTS
The Delusions of Decline: Biden Quits Afghanistan
by the Salvage Editorial Collective
On the spleen, lachrymosity, crybullying, amnesia, sanctimony, stupidity, entitlement and tantrums of imperial decline.
Did You Know?
by Heba Hayek
Extract from Sambac Beneath Unlikely Skies.
Left Fukuyamaism: Politics in Tragic Times
by Barnaby Raine
Stalinism 2.0; or, living with the desolation of past hopes. Everything old is new again, only more ironic-but-also-completely-sincere.
Selected Images
by Patty Paine
Art.
Nothing and Everything: Mourning Against Work
by Sarah Jaffe
What's left to grieve when mass death, climate catastrophe, and police murder fill our present? All of it. And more.
The Darker Shades of Green
by Kevin Ochieng Okoth
Left decline; AfD stagnation; Green decay. Things do not fall apart: the centre, it turns out, can hold. Making sense of the German elections.
Denial Futures
by Tad DeLay
Such violent delusions have violent ends. Dispatches from the late Capitalocene.
What's 'Left' of Lulism?
by Luísa Calvete Portela Barbosa
Lula. Bolsonaro. Lula again? A survey of the past, present, and future of the Workers' Party.
That Beauty Which Hath Terror In It:
In Praise of Nature Writing
by Richard Seymour
For a counter-extinction, rapturous engagement with all the natural wonder capital would steal from us. Escape without escapism.
Histories of People, Histories of Rupture
by Jules Joanne Gleeson
Who writes our history? Who decides who we are? A brief consideration of two approaches to queer history.
Communism, the Manifesto and Hate
by China Miéville
Notes on the inevitability, necessity, purity and perfection of a scandalous emotion.
Special Plants
by Heba Hayek
Extract from Sambac Beneath Unlikely Skies.